Pavement Shop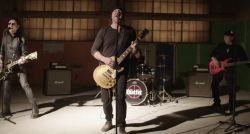 The Outfit – Live At The Rochaus 4/14/18 (Tickets) + FREE Digital Album
Pavement Music Presents The Outfit Live at The RocHaus.
w/ Special Guests Kevin Lee and The Kings and Saint Tragedy
Saturday April 14, 2018 – Doors 7PM / Show 8PM
Advance Tickets $10 / $15 at the door
RocHaus | P 815•893•9768 | 96 W. Main Street, West Dundee Illinois
Tickets will be mailed by USPS. Click the FREE album download on your your receipt to get the album.