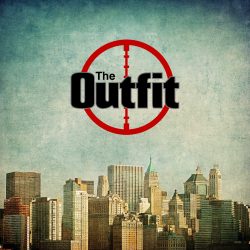 The Outfit (CD)
From the streets of Chicago, something is brewing. Chicago veteran musicians, brothers Mark and Matt Nawara, and Mike Gorman, along with Phoenix, Arizona's, Andy Mitchell have formed The Outfit.
The Outfit brings you straight up rock and roll, with catchy hooks and an aggressive sound. The Nawara brothers played the Chicago club scene for years, along with writing and recording original music. Mike Gorman comes from two legendary Chicago bands, Pezband and Off Broadway. Rounding out the lineup is singer/songwriter and guitarist Andy Mitchell, whose past bands included Dish, Verona and 9 Volt.
The single, "Soldier Boy," depicts the hardships of war and the bravery of our soldiers. Andy states, "'Soldier Boy' was written in the perspective of a foot soldier and shows the emotions he goes through during a time of war. 'Soldier Boy' is someone who has always wanted to be a soldier. He is willing to give his life for the country he loves dearly, for the greater good, even if it comes with a price of pain or death."
The Outfit's debut album makes its way to digital and retail outlets everywhere via Pavement Entertainment, distributed by MRI/Sony-Orchard on February 2nd, 2018.