Pavement Shop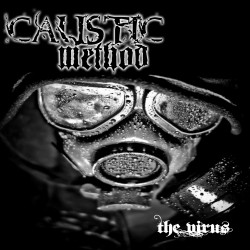 Caustic Method – The Virus
Caustic Method can be personified with one word.persistence. A spoken true, All-American-Metal vibe, with a gritty full meat and potatoes delivery and relentless in every way. A four piece band based out of NYS, They are fronted by vocalist Matt Caustic, Darin Scott on Guitar, Angel Rivera behind the drums, and Eric Maliszewski on bass rounds out this powerhouse quartet This lineup has proved solid, hard hitting, and in your face heavy.When the second helping is all you crave, then the true Virus takes over.
Hear it, live it, become it, escape it. Lose yourself in everyone and everything
You are now the Caustic Method.